Individual and Family Psychotherapy
I'm a psychotherapist in private practice with over 30 years experience working with individuals and families.
I specialize in the treatment of:
Depression
Anxiety
Eating Disorders
Adolescent Issues
Covid-19 Related Stress
Family Stress
Parenting
Grief and Loss
Office Information
I have specialized training in helping individuals cope with Covid-19 related stress and provide online Telehealth Video Therapy through a HIPAA compliant site.
Daytime and Evening sessions available by appointment. Please call for a phone consultation to arrange an initial appointment.
(810) 220-0271
1086 Charles Orndorf Drive
Brighton, Michigan 48116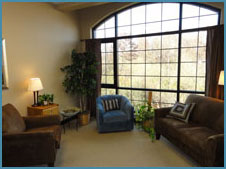 I will work together with you to develop a plan to address your concerns.
Credentials:
University of Michigan, MSW 1987
State of Michigan Licensure LMSW #6801058581
NASW License #884156845
NPI#1316115819
Cash, Check, Visa, and MasterCard accepted.
Most insurances reimburse for my services.
Printable Intake Forms
Professional Articles
"It is never too late to become what you might have been." G. Eliot